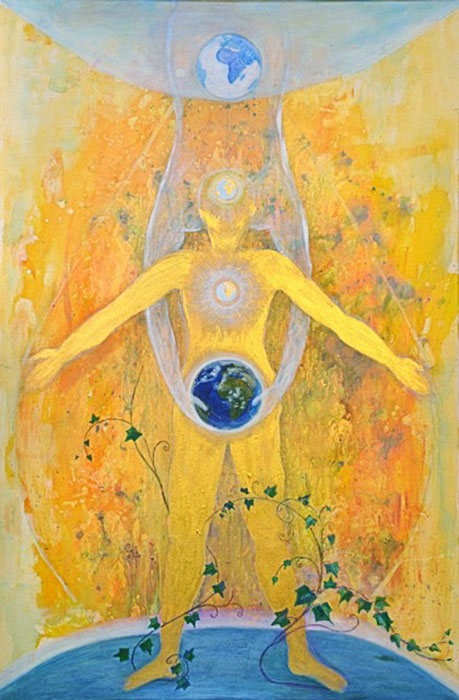 The give-up … the gift of humans
We are so immersed in our daily activities that we "can not see the forest for the trees".
By that I mean, we humans do not see what we are do all this for / what we are here on earth for.
The word "give-up" has inspired me to think more about it.
The word also implies the answer to the picture.
By "giving up" one usually understands:
I should / must do something (from homework to goal of life)
Something is given into my responsibility
I have a gift – something to give, something special
Now we apply these thoughts to the picture.
Man, as the link between heaven and earth,
as a transmitter of the "heavenly" energies / mind / thoughts.
This results in his giving up:
He makes himself available with his being-ness, that is his …….. give-away
In life here on earth, this is his …………………………………… ongoing-giving
Man has the gift / prerequisites to do that ………… gift
The thought / matrix for a earth carried by love comes from the spirit / heaven / god
and is transmitted / implanted / given to man.
Man is dual
– his body comes from the earth,
– His spirit comes from the soul of "heaven" / energy / God
This duality enables man to fulfill his bestowal.
To be a bridge between heaven and earth and thereby to flood the earth with the gift of giving, a variant of unconditional love.
Quite simple – right? 😉
To be completely human and to love the earth from the heart.
Basta!